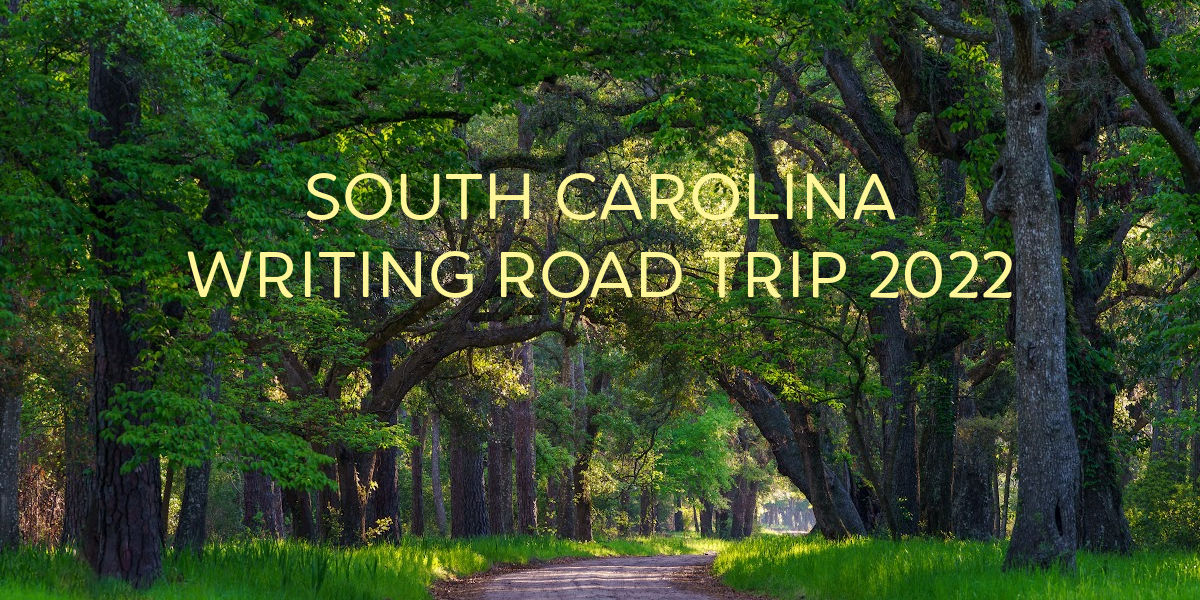 The third state on my writing road trip was SOUTH CAROLINA!
I stopped for coffee with an old and dear friend named Nic O'Demus…we didn't get a photo for reasons. I tripped on down the road to spend time with Elizabeth (Lizzy), her husband Jim, and their best friend Chris. They were a riot!
From there, I headed to my darling Cynthia and spent a couple of days talking non-stop with her and her sweetheart of an adult son, Kellen.