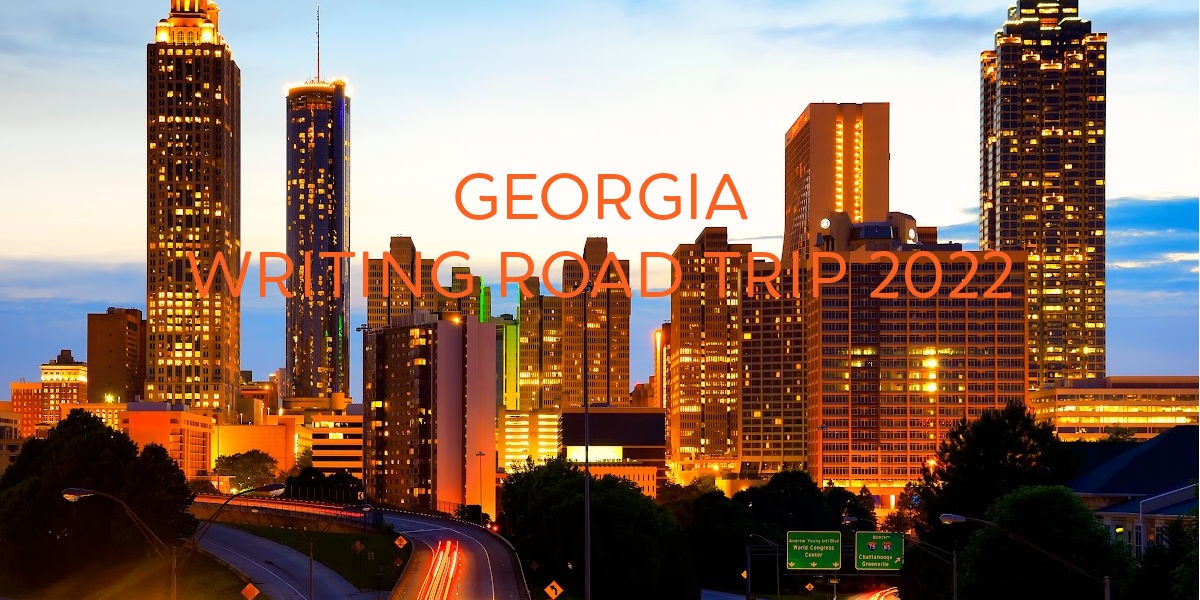 The second state in my writing road trip was GEORGIA!
I stayed with the brilliant and way-too-cool Bella Roccaforte…a friend and fellow author. She was kind enough to let me crash in her house and give me tons of marketing advice.
She even sent me home with an original PAINTING (that is now hanging on my wall above my bed).
Love you huge, Bella. Thank you!